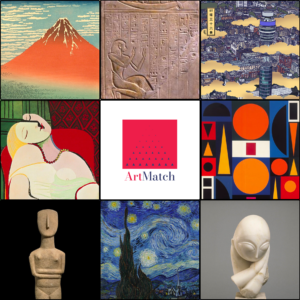 ArtMatch艺术is a unique platform where art historians match art to your mood. Energy, calm, joy or feeling lucky, we reflect how you're feeling in art through the long, rich journey of human creativity. Fine art prints are presented in a moveable 'shelfie' hardwood frame that can be refilled to reflect the changes in the year, and in yourself.
As an evolution of TheLoyalFriend, the WeChat official account in partnership with The British Council exclusively showcasing their collection in China, art was matched with music and art history analysis every day in a series commencing in January 2020.
Now the team of Oxford, CAFA and Fudan scholars from Peking Art Associates bring you ArtMatch to bring physical art into your home and closer to your self.
Recently ArtMatch has launched an online competition of art and music pairing with the British Council on WeChat. An introduction by HMA Caroline Wilson, the Ambassador of the United Kingdom to China: