DR EDWARD LUPER
PRINCIPAL ARTIST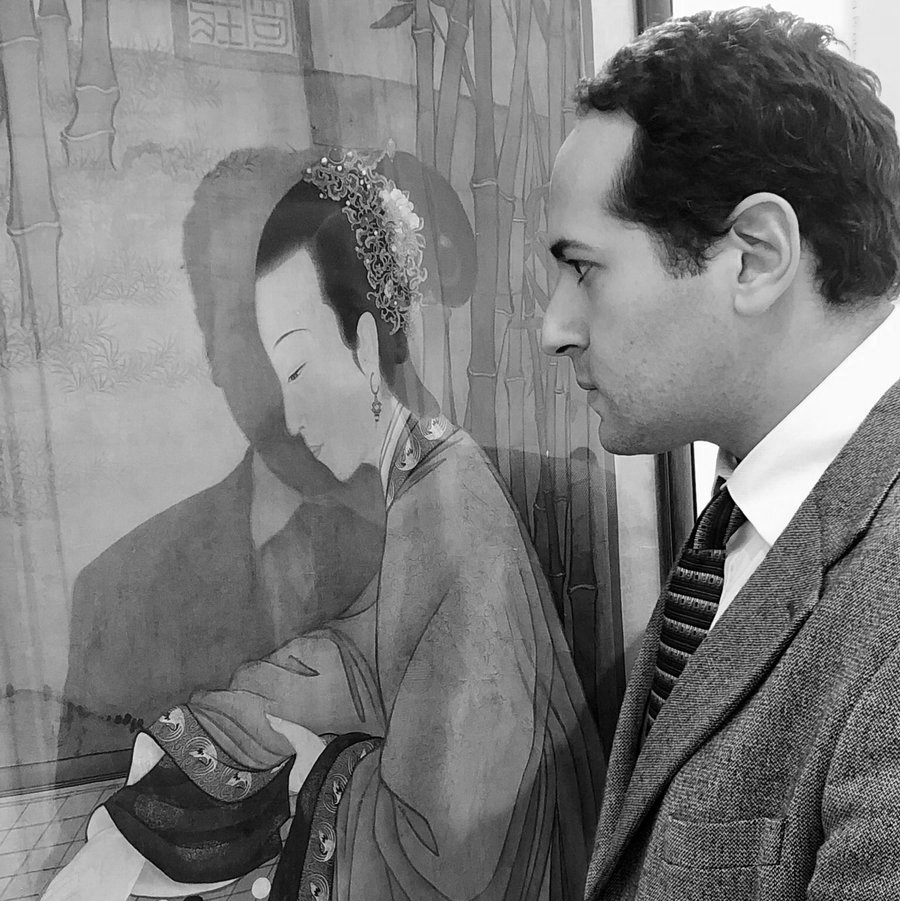 Edward Luper is the embodiment of a generous cultural history, both in his interests and person. Hailing from ancient Iraqi Jewish heritage on his maternal grandparent's side and Eastern Europe on his father's, Edward was born in London, and it is where his love of East Asia was first fostered. One indelible childhood memory was a book on the Terracotta Warriors in his school library; another faithfully copying Samurai prints; but it was the pictographic nature of the Chinese written language that held huge appeal to someone who has been avidly drawing since nursery, yet came relatively late to reading and writing.
Scarcely imaginable now, in the early 2000's there was no opportunity to learn Chinese at school in the UK, so Edward first studied Chinese language seriously (Modern and Classical) as an undergraduate at The School of Oriental and African Studies, The University of London. A year at Beijing Normal University provided the opportunity to study Chinese calligraphy and painting under master Chen Xiaolin, and take exams in the subjects.
Edward read both his Masters and PhD at The University of Oxford. His doctoral thesis was on the Ming dynasty artist and poet Xu Wei (1521-1593) and during this time, Edward travelled, lectured and sketched his way across China in Xu Wei's footsteps. Edward has gone on to study Chinese woodblock printing techniques at the China Academy of Art in Hangzhou and has a deep appreciation of Japanese woodblock prints.
Edward's art has been exhibited in the Jiangsu Provincial Museum, Nanjing (2017) and the Museum of Archaeology and Anthropology, The University of Cambridge (2018) and we are absolutely delighted to offer his prints on xuan paper exclusively on our platform.