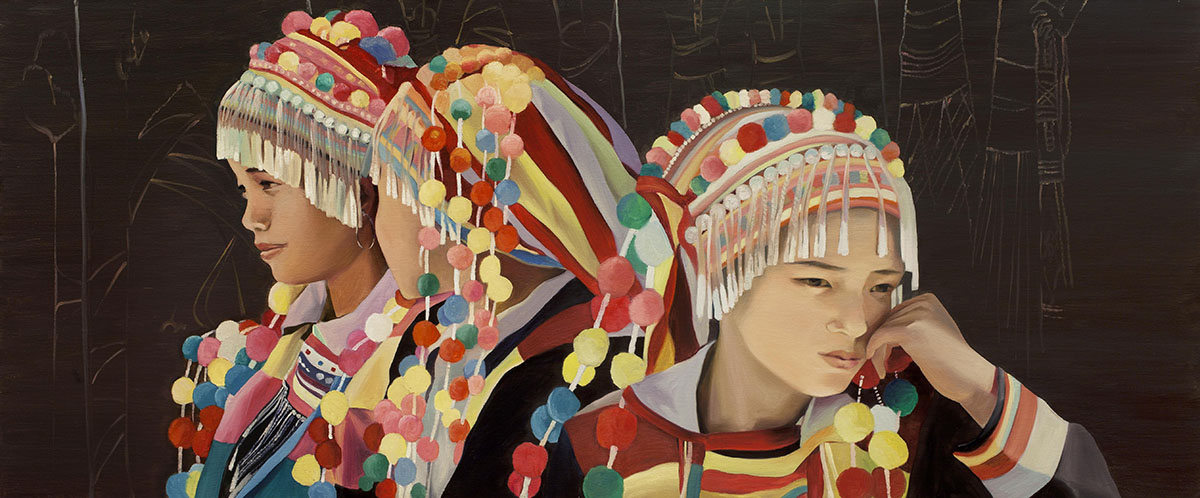 Peking Art Associates (formerly Arts Influential China) serves multi-national corporations and the hospitality sector seeking to enhance their image and design and to position their brand through the finest contemporary art, supporting a programme that combines talented young and emerging artists and, on occasion, established names. Whilst we specialise in Chinese contemporary art, we are particularly interested in promoting the coalesce of Eastern and Western cultures, which has witnessed an Irish and Chinese calligrapher giving visual form to a contemporary Chinese poem and an Australian designer breathing life into an ancient guardian symbol with a young Chinese sculptor. To this end, we work with a network of artists worldwide to realise projects of the highest quality across every scale, materiality and subject-matter: from monumental bronze gate sculptures to the most delicate cold-pressed cloisonné; from traditional egg tempera on wooden panel portraiture to multi-storey hanging ink wash and calligraphic installations. We work directly with artists, designers and architects and contribute both to existing collections and create entirely new ones that go deep into the vernacular. We act for both Asian companies with a global presence and Western companies with Asian interests and have been active through a representative office in Shanghai and based in the Asian market since 2006.
Our prior clients include:
Mercedes-Benz Financial Services, Beijing, China;
Chevron, Beijing and Nanjing, China;
Fidelity, London and Shanghai;
New World Hospitality, Hong Kong;
Odgers Ray & Berndtson, Shanghai;
P & O Cruises;
The Poly Group, China;
The Rosewood Hotel, Beijing;
The National Trust, Sydney, Australia;
Standard Chartered Bank, London, New York, Shenzhen and Singapore;
LM Plus Restaurant Group, Beijing;
The University of Sydney, Australia (The Vice-Chancellor's official Residence);
The University of Oxford (St Hilda's College).
We are proud to have led the largest 'art' hotel project by scope and scale in the world today, Rosewood Beijing, in designing and commissioning thousands of unique art works and limited edition prints.
We have the insider knowledge to align a corporation to their market through emblematic works and aim to incorporate Chinese contemporary art into all of our commissions, serving as it does as a conduit to the most cosmopolitan echelons of contemporary Chinese society, thereby providing our clients with a powerful statement to their Chinese clients and partners through their patronage the finest art from the region.
Please contact us to schedule an initial, obligation-free consultation on any of the above.