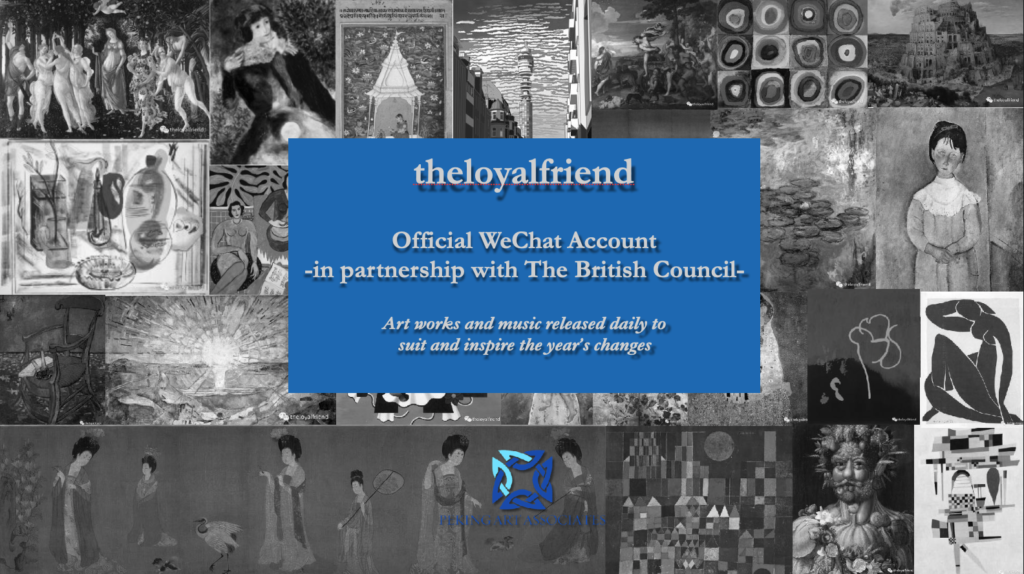 Since the start of 2021, PAA has run a daily bilingual English and Mandarin art and music pairing official WeChat platform, theloyalfriend, endorsed by The British Council, UK.
Art

and music selected

by Peking Art

Associates'

team of

art

historians and

musicologists from Oxford and Fudan Universities and

The

Central

Academy

of Fine

Art.

Original text written by Oxford

art

historians presented bilingually in English and Chinese.

We

feature the

epitome

of

art history

as well as lesser-known masterpieces from

The

British Council,

 

from Italian Renaissance luminaries to the first

Abstractionists,

from Chinese shan shui mountainscapes to Persian

miniatures.
theloyalfriend is not only intended to inspire, but also be insightful.
theloyalfriend is a small platform, now expanding through a competition opened up to the 600,000 alumni of British Universities based in China, whereby the public selects a piece of music to pair with an art work fromThe British Council Art Collection in the United Kingdom.