Corporate & Office Projects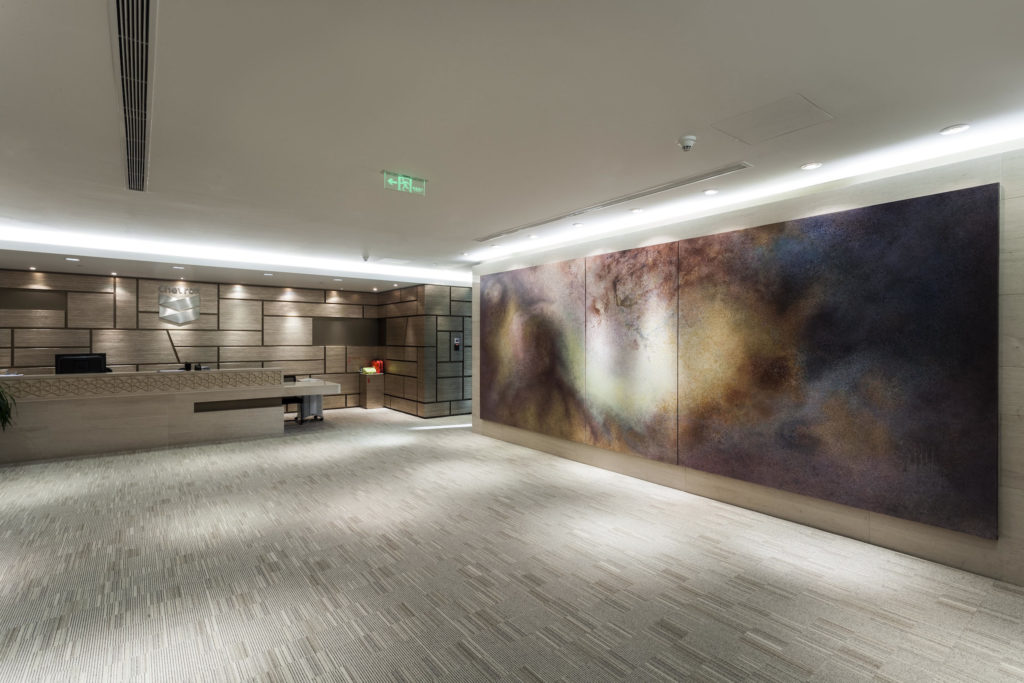 Over the past twelve years PAA has built both rotating corporate and permanent office collections, either creating entirely fresh collections from scratch or contributing to existing collections, with the aim of enhancing a corporation's ambitions and image through the finest contemporary art, particularly through the patronage of talented young and emerging artists. Whilst we are specialists in art from China, we also promote the coalesce of Eastern and Western cultures. As a result, we have commissioned an Irish and Chinese calligrapher giving visual form to a contemporary Chinese poem and an Australian designer breathing life into an ancient guardian symbol with a young Chinese sculptor. We act for both Asian companies with a global presence and Western companies with Asian interests as we have been since 2006.
We have the insider knowledge to align a corporation to their market through emblematic works and aim to incorporate Chinese contemporary art into all of our commissions, serving as it does as a conduit to the most cosmopolitan echelons of contemporary Chinese society, thereby providing our clients with a powerful statement to their Chinese clients and partners through their patronage the finest art from the region.
Prior clients include:-
• Chevron, Beijing and Nanjing, China
• Fidelity Investments, London and Shanghai
• Mercedes Benz Financial Services, Beijing
• Odgers Ray & Berndtson, Shanghai
• The Poly Group, China
• The National Trust, Sydney, Australia
• Standard Chartered Bank, London, New York,
• Shenzhen and Singapore
• Restaurant LM Plus Group, Beijing
• The University of Sydney (The Vice-Chancellor's  official Residence), Australia